Nomaji wants to promote research based practice. Our goal is to share our expertise and knowledge as efficiently as possible within the office and with our partners. That is why we have started to organize monthly science afternoons. The science afternoons are open and free events.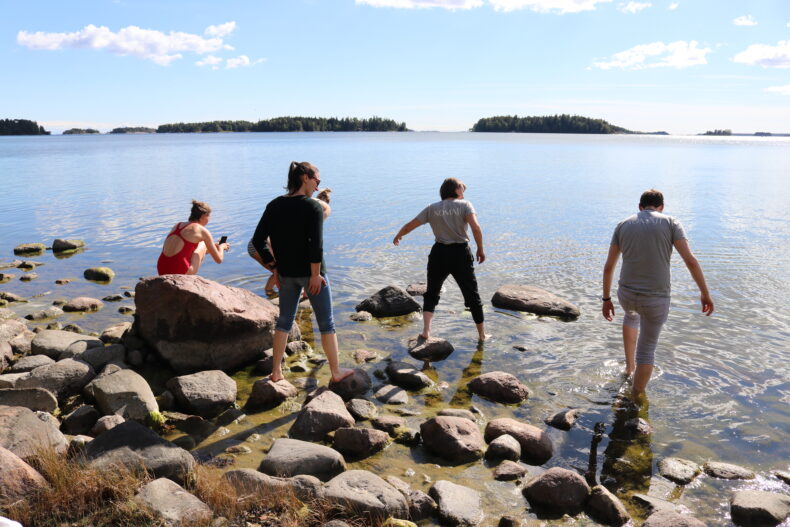 The Baltic Sea
Time
Wed, October 28 at 4pm
Place
Microsoft teams
The theme of the October science afternoon is the Baltic Sea and especially the ecology of its coastal zone. Because the state of the Baltic Sea is extremely worrying, it is important to raise a discussion about the importance of the coastal zone and planning issues related to it. What is the state of the ecosystems in the coastal zone and how do we take these ecosystems into account in the design process? We will have two presentations to the topic of the day and after that we can freely discuss the ideas raised.
Henna Rinne (PhD, Åbo Akademi University, Department of Environmental and Marine Biology) will talk about the diversity of the bladderwrack (Fucus vesiculosus) zone and related research. Henna Rinne is a marine biologist with special expertise in underwater marine biodiversity and its mapping, macroalgal communities, marine protected areas and GIS.
Nomaji will present the climate-proof shoreline development guidelines that Nomaji has defined during the last two years for Vartiokylänlahti and Isosaari. In the guidelines special attention was paid to the structural diversity and biodiversity of the coastal zone.
The science afternoon will be in Finnish. You can register with the registration form below. You can also sign up for the newsletter and make sure to be notified of upcoming events.
Register