Land use planning has a direct and far-reaching effect on our environment in all its aspects. Due to the sustainability transition our way of using and developing areas needs to change. In addition to the attractiveness of municipalities and cities, the ecological carrying capacity and the mitigation and adaptation to climate change are the key goals of land use planning, to which we respond with landscape-oriented planning.
Landscape-oriented planning is an urban planning approach that is based on the networks of landscape and natural systems. We combine the approaches of urban planning and landscape architecture and utilize transdisciplinary approaches. The goal is to preserve and improve the scenic and ecological values ​​of the area and to encourage sustainable development, while creating opportunities for the development of areas as part of ecological networks of cities. Landscape-oriented urban planning takes into account local conditions and the interaction of people with the natural environment. It utilizes local knowledge, residents' experiences and opinions, as well as other local resources, so that the design can best  respond to local needs and wishes.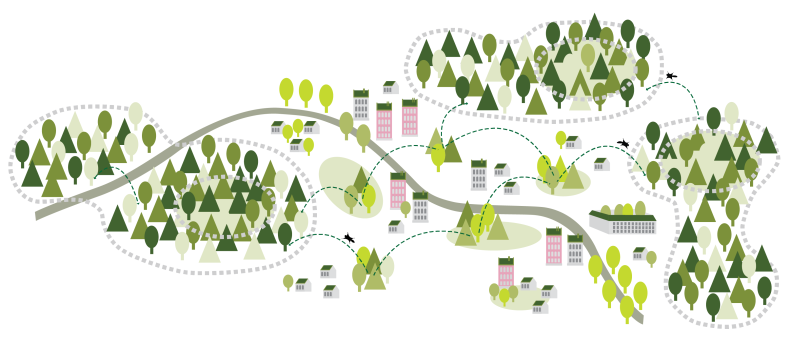 Landscape-oriented urban planning can be particularly important in areas with sensitive nature values, cultural heritage, water elements and unique landscape, as well as in dense urban environments where the continuity of ecological networks is at risk. For example, in coastal environments, landscape-oriented planning can connect human activity with natural processes and coastal habitats in a sustainable way. Landscape-oriented planning helps to combine natural processes, human well-being and economic development in a sustainable way, so that both the natural values ​​of the area and the local economy can benefit.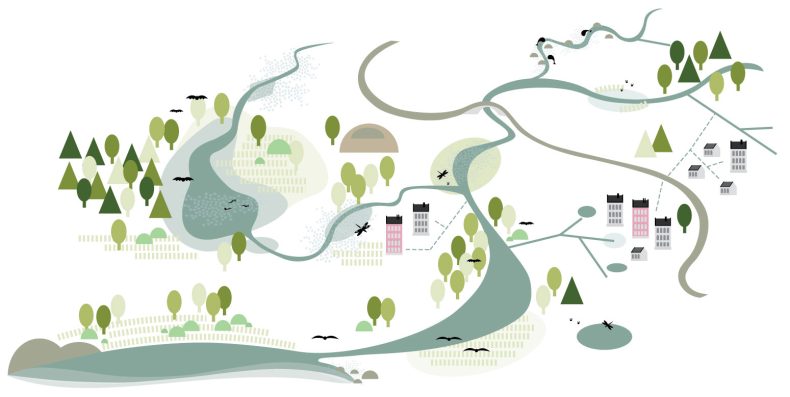 The planning process includes setting clear responsibility goals in the early stages of planning and monitoring and evaluating the goals throughout the planning project until implementation. Our experience covers conceptual planning, reference scenarios and detailed plans in both urban and non-urban environments. We also offer nature and landscape effects assessments. Our design team includes landscape architects, architects and biologists, as well as other design fields from our extensive network of collaborators.
Please contact us to find out more: