Nature-based planning helps to maintain and enhance ecosystem services and biodiversity, especially in urban and residential areas where people live and work. At its best, nature-based planning is a solution to multiple problems caused by intense land use and change by humans. With the help of nature-based solution we can improve the well-being of both ecosystems and humans at the same time, promoting biodiversity.
Nature-based solutions integrate well with planning for child-friendly and equal environments, at all levels of urban greenery. In addition to intensively constructed urban areas,nature-based solutions also bring benefits to planning in more sparsely populated areas, such as small towns and rural conurbation.
Land use and construction contribute to climate change and biodiversity loss.
By building cities and urban areas, transportation networks and agriculture, humans have fragmented ecosystems and ousted natural vegetation. As a result, the total area, continuity and diversity of indigenous nature has reduced significantly. In order to address these issues, various regulations, recommendations and contracts have been put into place both nationally and internationally. In the coming years, the number and level of regulation to control the impact of land use to nature will likely continue to increase.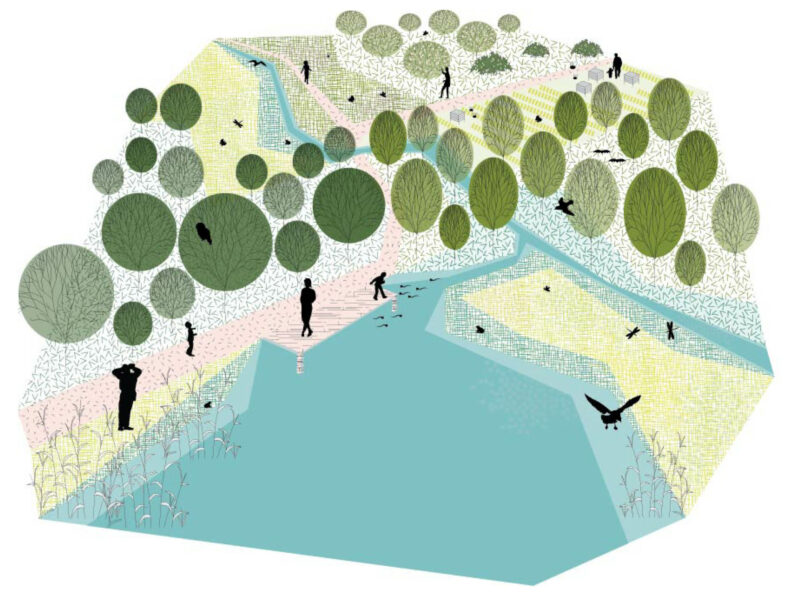 Our services for nature planning of nature areas
Ecological surveys and assessments in urban areas (e.g. for sustainability certificates)
Geospatial reviews of ecosystem services and blue-green structures
Biotope surveys
Consulting services of ecological compensatioon
Biodiversity programs and strategies
While new nature conservation areas are important in preserving biodiversity, they alone cannot solve the current crisis – especially when small and far apart from each other. In order to properly support biodiversity and ecosystem services in our environment, we also need a new approach and attitude in urban planning and urban design. A better future requires a new way of thinking.
Our services for nature planning in urban environments
Application and customization of the Green Factor method
Strategies and directives for nature-positive planning
Carbon-smart environmental design and life-cycle assessment
Species-aided design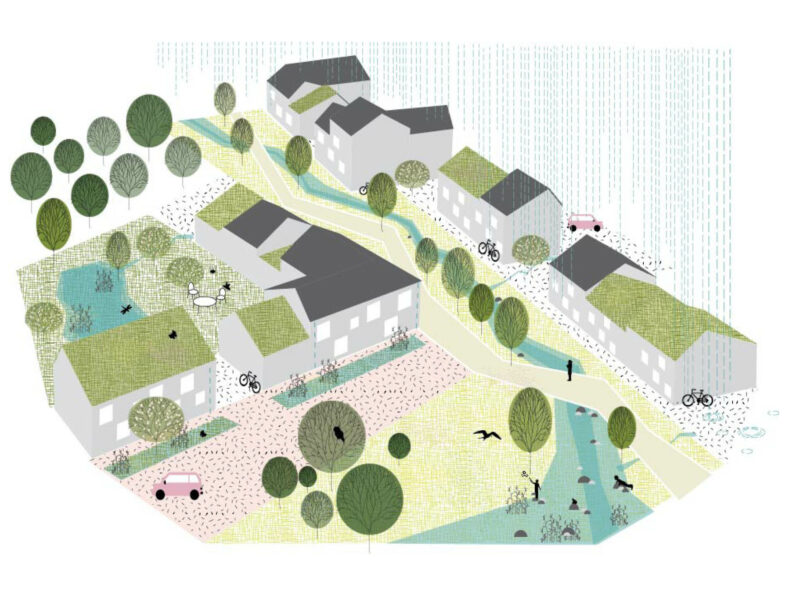 At Nomaji, we combine our expertise of nature with our know-how of practical land-use and urban planning and design. In each of our projects, our goal is to identify the best possibilities for promoting biodiversity and to find the optimal way of integrating nature with the built environment. The nature-related services we provide easily adapt to meet the requirements of your project. For Nomaji, nature and biodiversity are always key to our services, but we will also consider the special needs of your site, such as a particular species or groups of species.
To find out more, contact us.