Location: Qianhai Bay, Shenzhen, China
Status: Competition entry, Excellent Prize, Top 3 Finalist Award
Client: Shenzhen Qianhai Development and Investment Holding Co Ltd
Year: 2020
Design: JKMM Architects Ltd, Nomaji Landscape Architects Ltd
We collaborated with JKMM Architects in the competition for the Guoshen National Museum in Shenzhen, China. On the banks of the Pearl River Delta in Shenzhen, China, and due to open in 2025, the Guoshen Museum, is destined to be China's National Museum Shenzhen Branch, highlighting the wide-reaching importance of this rapidly developing region.
The proposal won the "Excellent Prize" (Top 3 Finalist Award) in a multiphase competition, which was participated by several internationally recognised architecture and design agencies. The proposal involves a large waterfront park and public spaces around the Museum, connecting the building to the sea and with the landscape.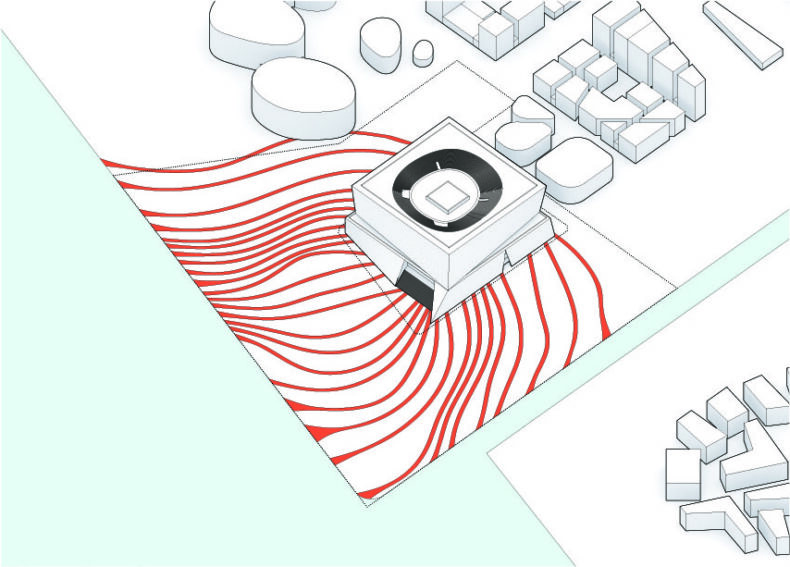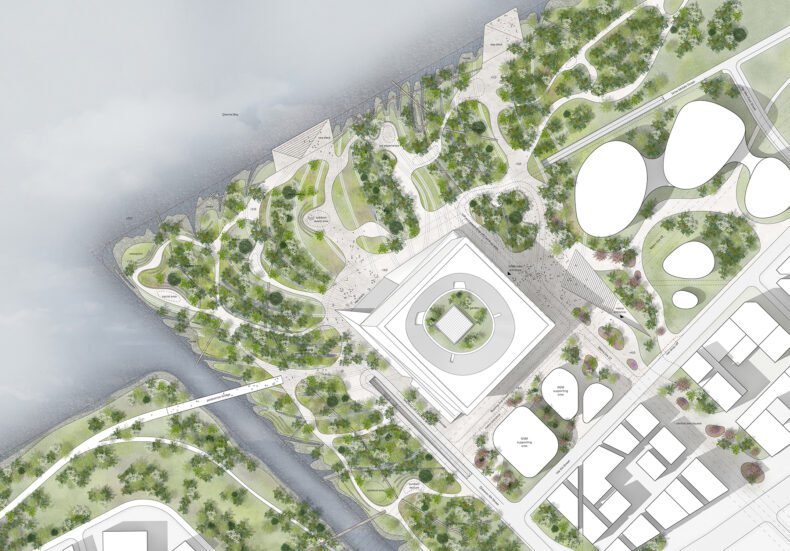 The Landscape design concept symbolizes the "never ending process of life". The inspiration for the landscape design stems from the coastal processes of tides, wind, flowing water and growth of the vegetation, at the same time appreciating the seasonality and the local culture. The landscape offers many experiences in connection with nature: viewpoints at the seashore, water and wetland habitats to observe, seaside decks to enjoy the sea breeze, as well as outdoor audi­toriums and playful landscapes for recreational activities.