Location: Ruoholahti, Helsinki
Type: public space, park design
Status: Completed 2023
Year: Design 2018-2021
Design: Landscape architecture Nomaji
Team: Architectural design of Dance House Helsinki JKMM
Collaborators: Sitowise Oy, lighting design Licon-AT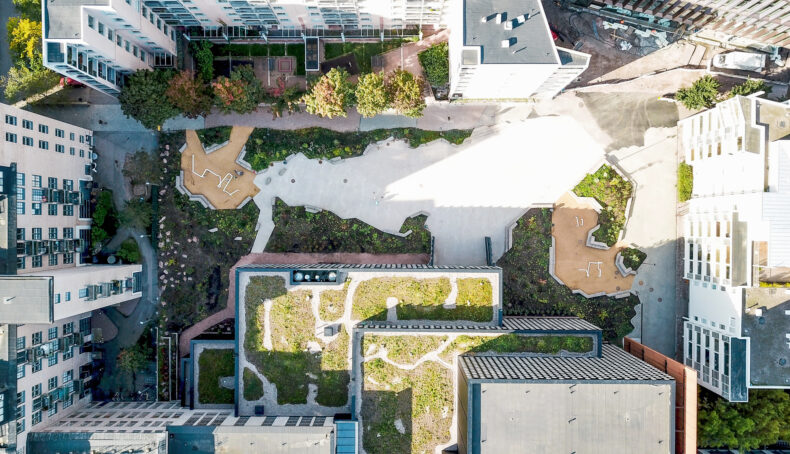 Kaapelipuisto is part of the renewal of Kaapeli area in Helsinki, launched by the Dance House Helsinki. The project also includes Kaapeliaukio and the green roofs of the Tanssi talo.
Kaapelipuisto is a place to breathe for the residents of the area, the users of Dance House Helsinki and the visitors of Kaapeli. The park was planned to be as green as possible, even though the maintenance traffic area of the dance house is located in a part of the park. Massive stone boulders create rhythm and delimit the space and create seating areas at the edges of the open space. The vegetation is particularly versatile; thousands of perennials (more than 40 different species) and more than 30 trees have been planted in the park. Activity areas are located at both ends of the park, whose sculptural exercise equipment got its idea from the movements of dance. The open surface of the central area of the park was covered with light coloured gravel coating.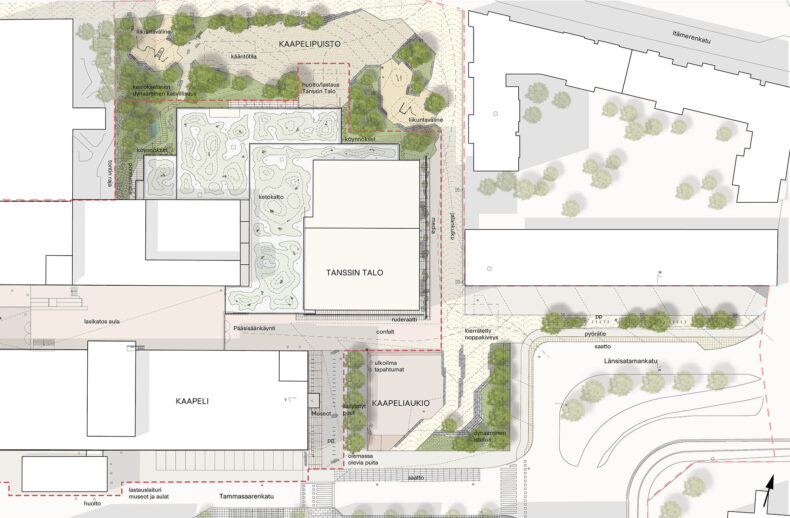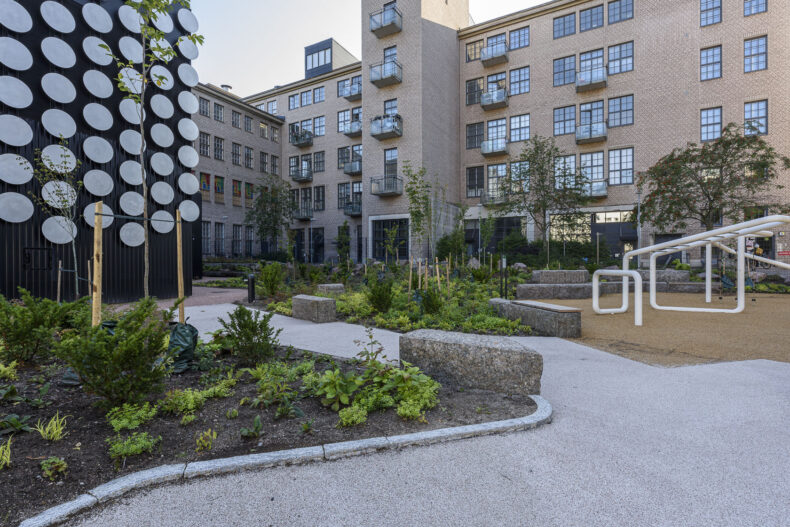 In the design of the park, choices were made based on the principles of sustainable environmental construction. The starting point was to create a pedestrian-friendly urban space that serves diverse users and respects Kaapeli's industrial milieu. It was important to create new value and identity for the entire area. Durable materials have been used in the area, such as granite stones recycled from the site and massive domestic granite boulders. The goal was also to bring nature to an area where it was initially scarce.
Photos Maite González Laurens. Drone photo Lotta Pulkkinen.