Location: Vantaa
Type: school yard, learning environment
Status: in construction
Client: City of Vantaa, architects Rudanko + Kankkunen, AFKS
Year: 2018-2019
The old school building "Ilpola" was replaced by a new building and the old, protected building, will be renovated. The Ilpola School and the new school building together will provide facilities for 430 students.
Together with the students and teachers, places for learning were designed in the yard. The aim was to find opportunities for learning through play and movement. The former yard was completely flat. The terrain of the yard was reshaped to be more varied by using the earth masses from demolition and construction.
Based on students' wishes, forest areas for free play, adventure and construction were created in addition to playing fields and playgrounds. Natural materials were preferred in the construction of the yard. A bioswale was designed to follow the outer edges of the site and after rain, it is possible to study the water cycle. The design of the school yard also took into account evening users. The playground equipment and sports facilities in the yard enhance the recreational facilities in the surrounding area.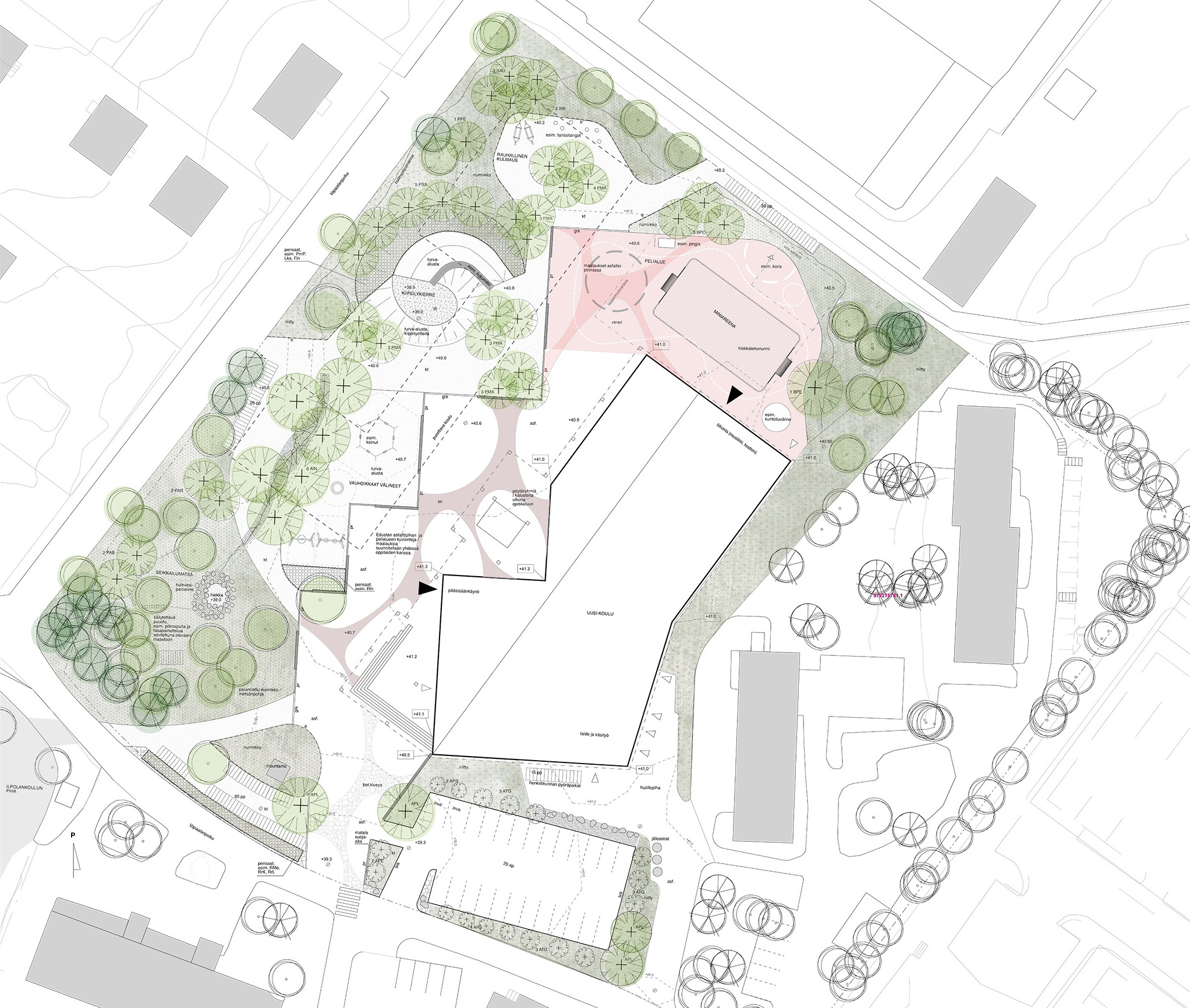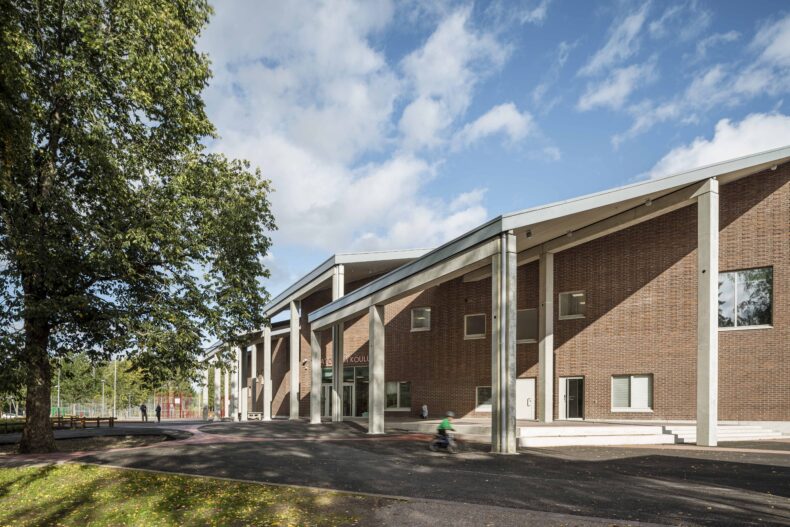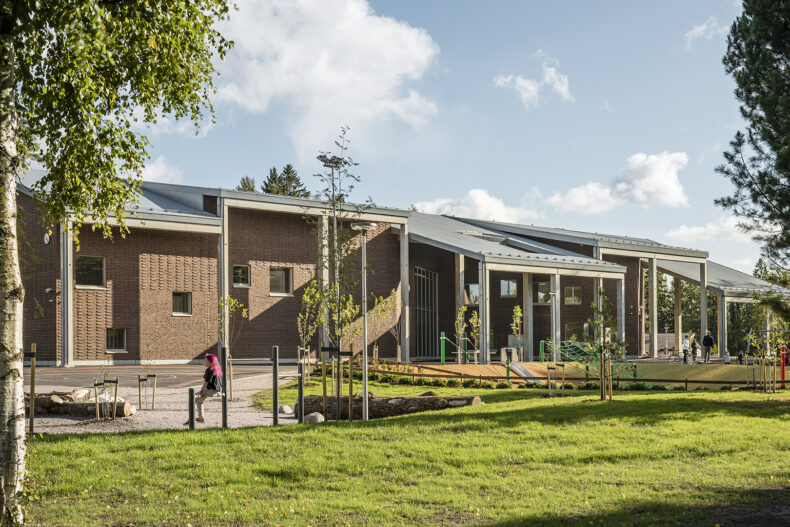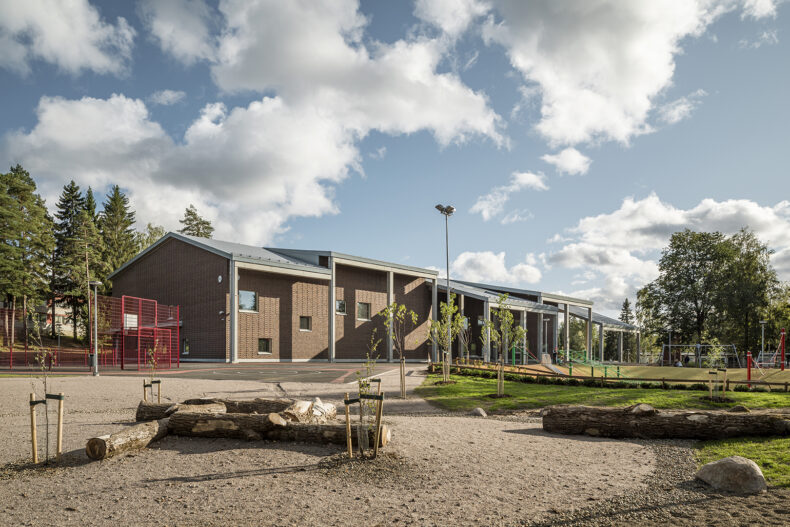 Photos: Kuvio Oy