Location: Helsinki
Type: public outdoor spaces, square design
Status: completed 2022
Client: City of Helsinki, Kaapeli
Year: 2017-2022
Design: Landscape design Nomaji Landscape Architects, Architectural design of the House of Dance and Kaapeli JKMM and ILO Architects
Collaborators: Sitowise, LiCon-AT, Trafix/WSP
Helsinki has a new building dedicated to the art of dance. The House of Dance is a major cultural project in the city that amplifies the already diverse range of events and the culture of the Kaapelitehdas area. Nomaji was responsible for the landscape design of the House of Dance project, including the associated public outdoor spaces.
As a part of the project, the Kaapeliaukio square was transformed from a parking lot into an event square. Nomaji prepared a general plan for the development of public outdoor spaces throughout the surrounding area in 2017.
The design concept is based on durable and natural materials creating a certain harsh quality that emphasizes the industrial history of the area. This is contrasted with light and transformable elements and functions inspired by dance; vegetation, water, light, events, and urban mobility.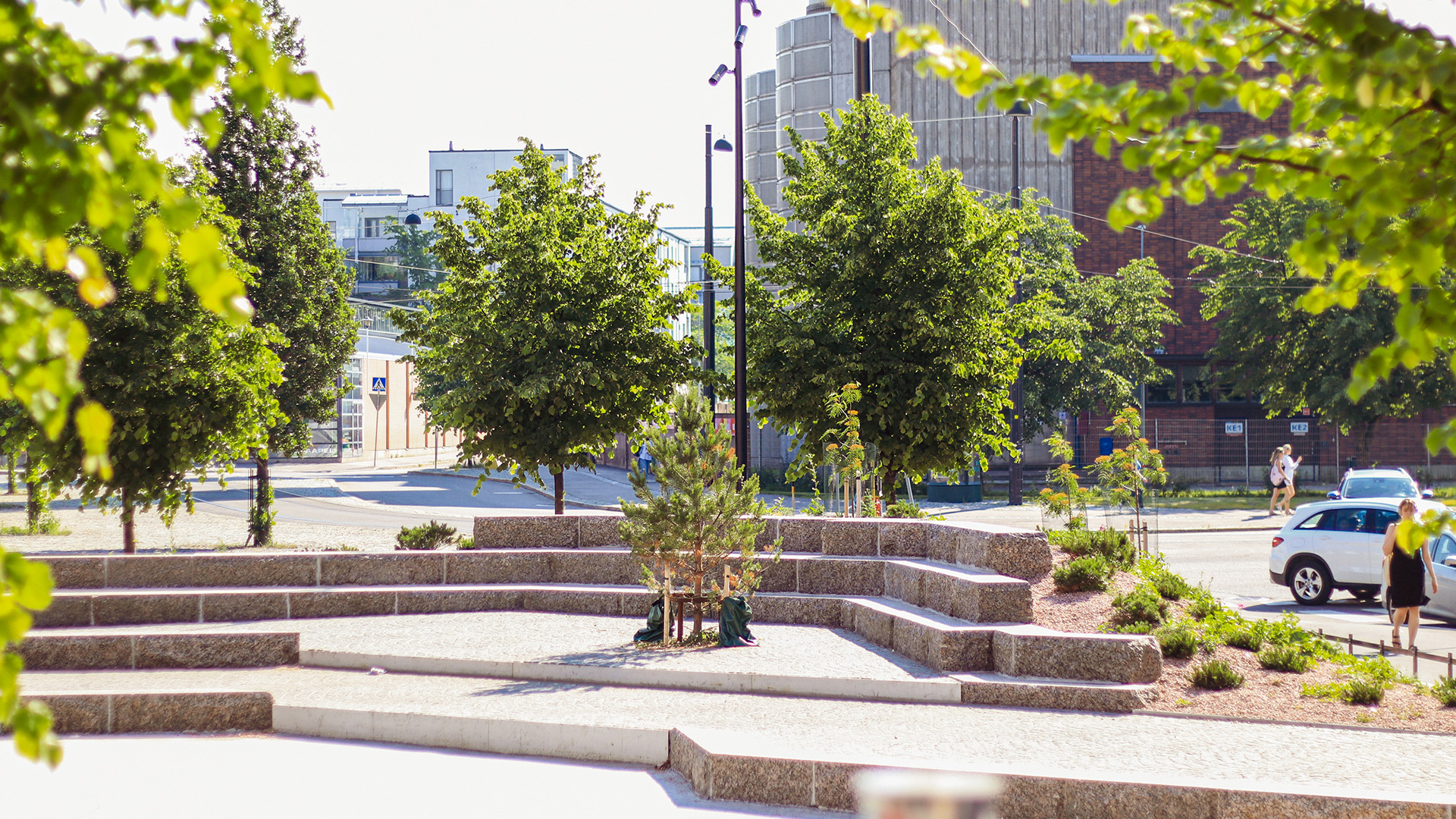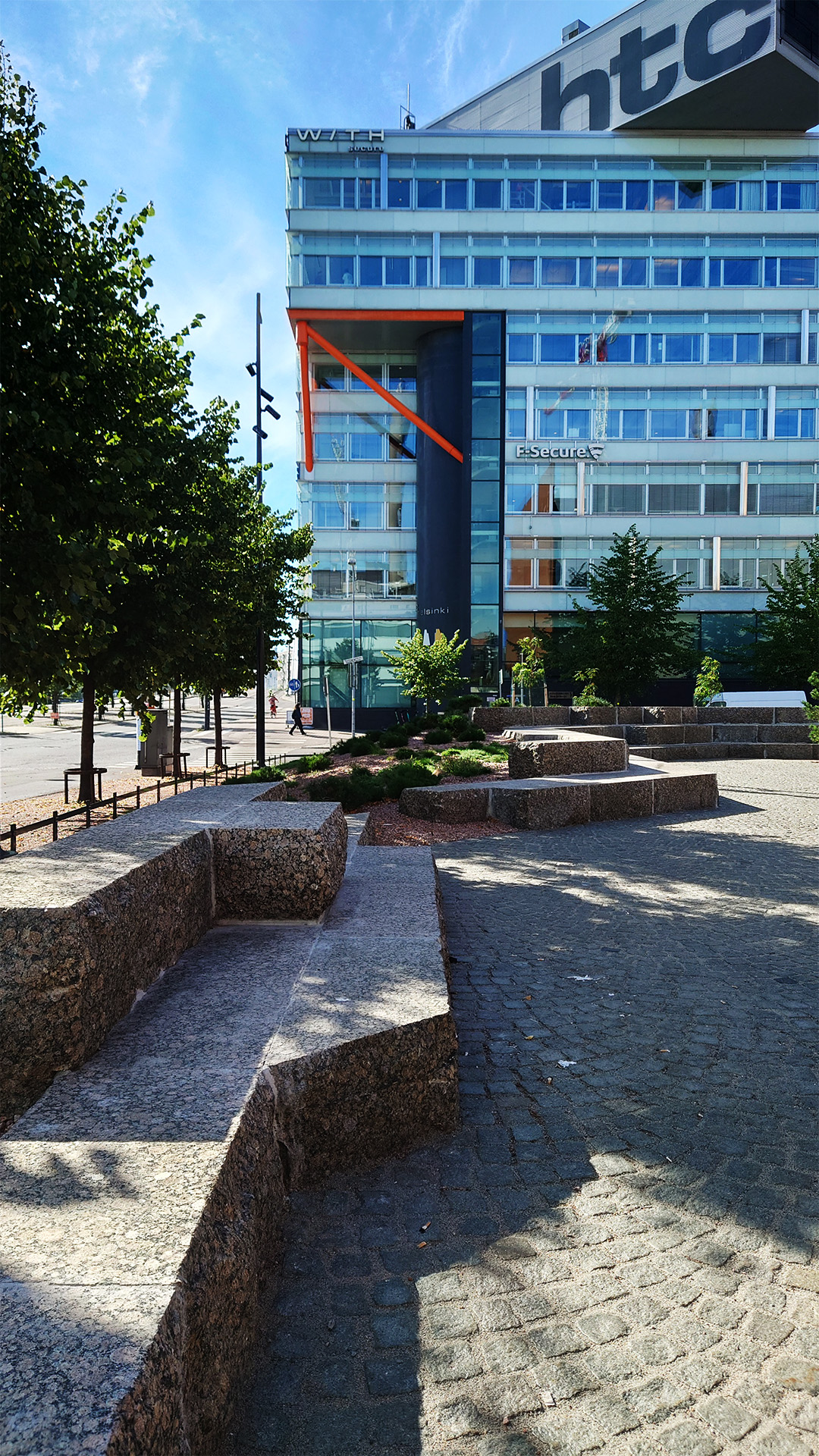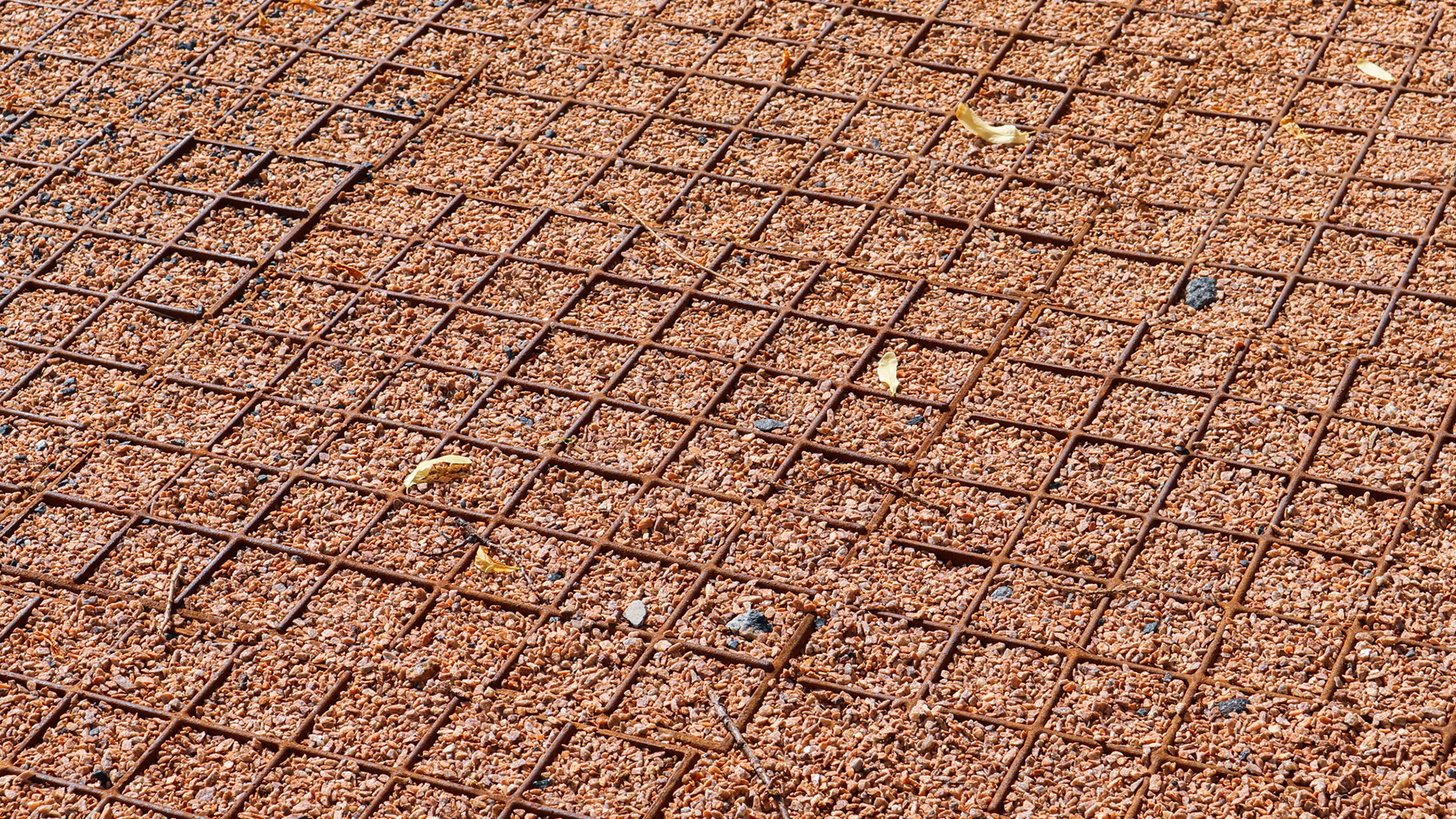 Kaapeliaukio was designed as a high-level open space supporting event activities in terms of urban image. The square is surrounded by trees and seating areas. The middle part of the square is lowered from the surrounding walkways. Large block-faced natural stone boulders line the square, forming grandstand-like platforms.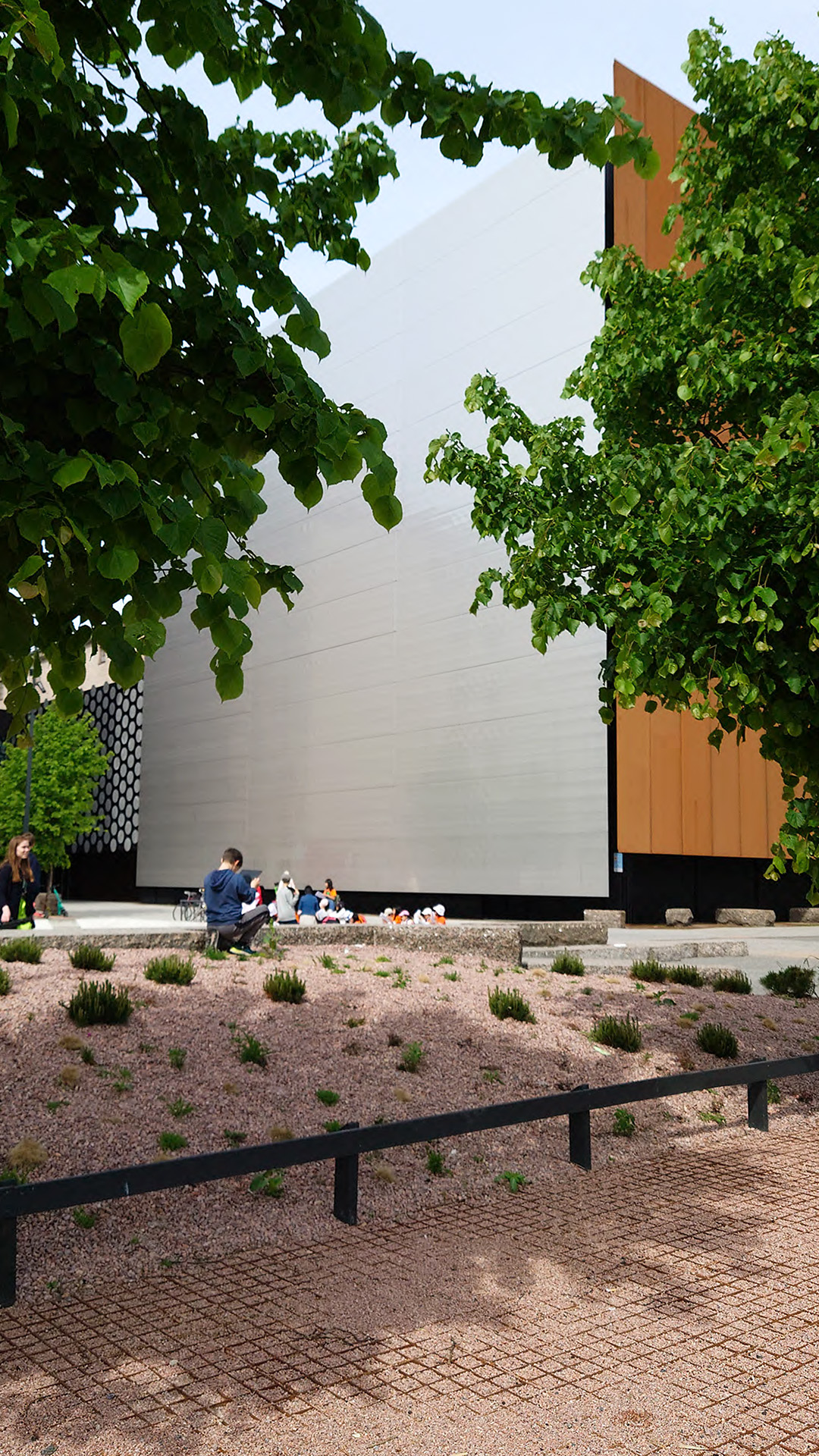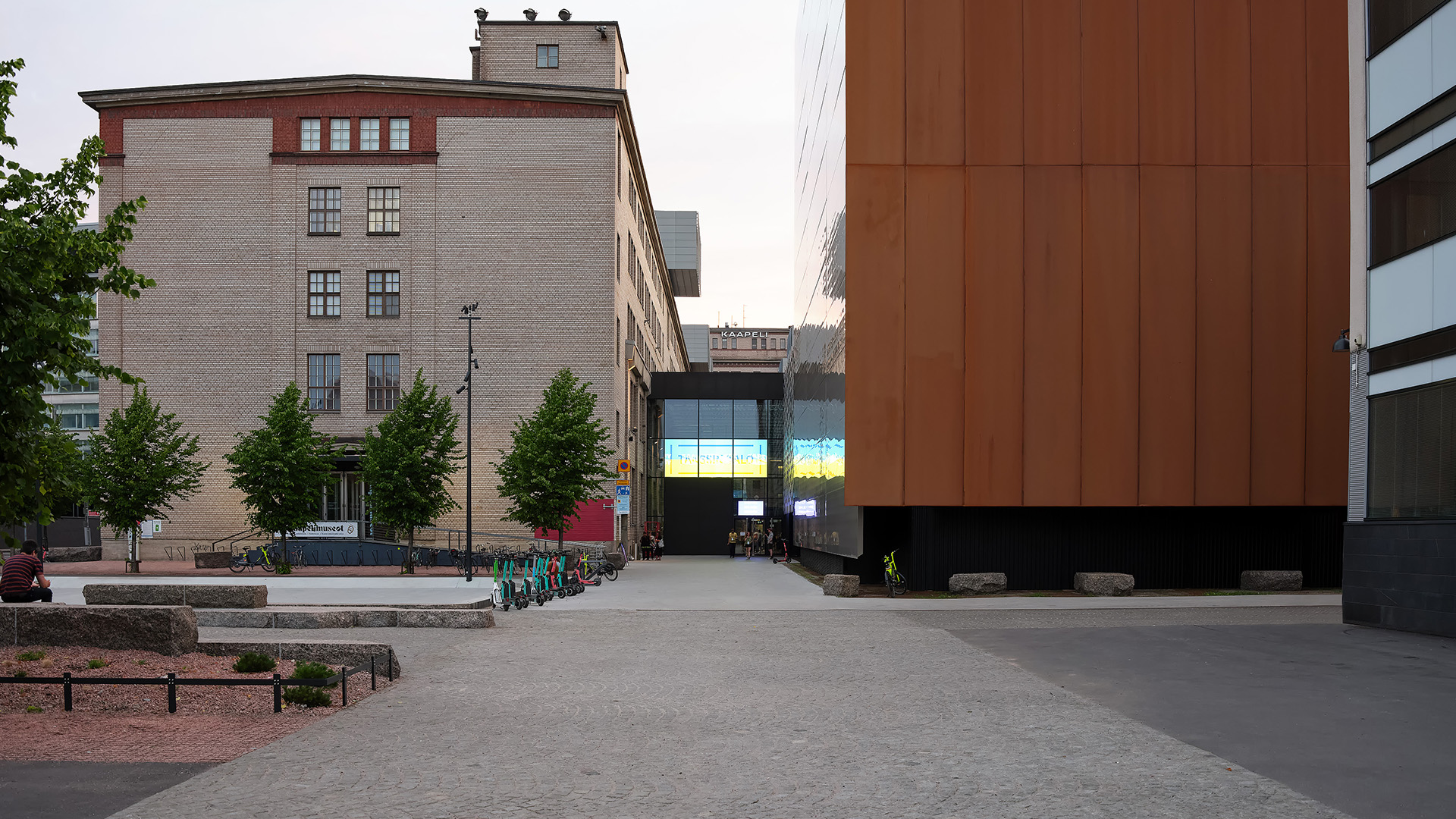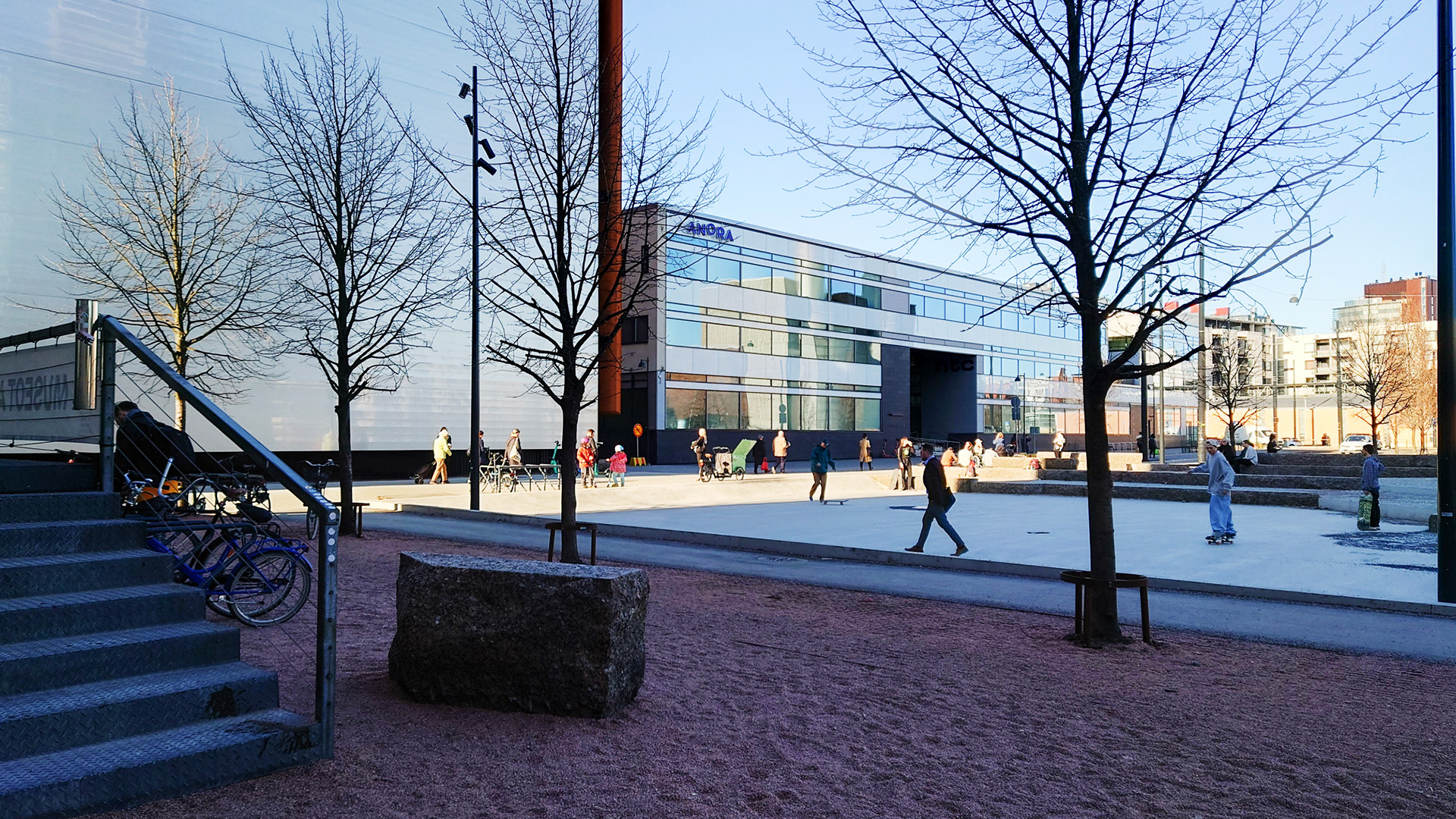 On the other side, the square is bordered by a cast-in-place skateable concrete structure that also serves as a seat. The square's furniture and equipment are integrated or designed for the location. Vegetation and landscaping delimit the space in relation to the adjacent traffic area.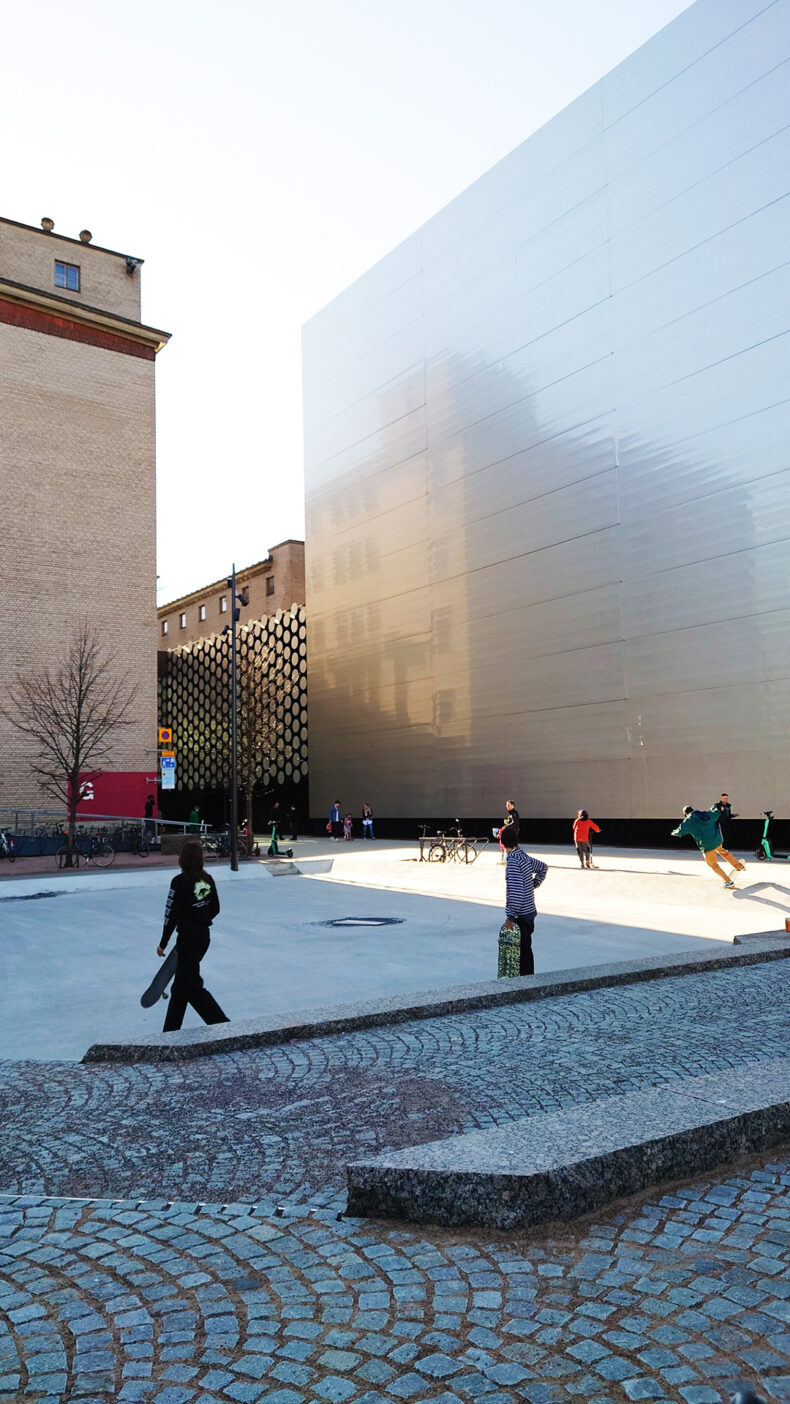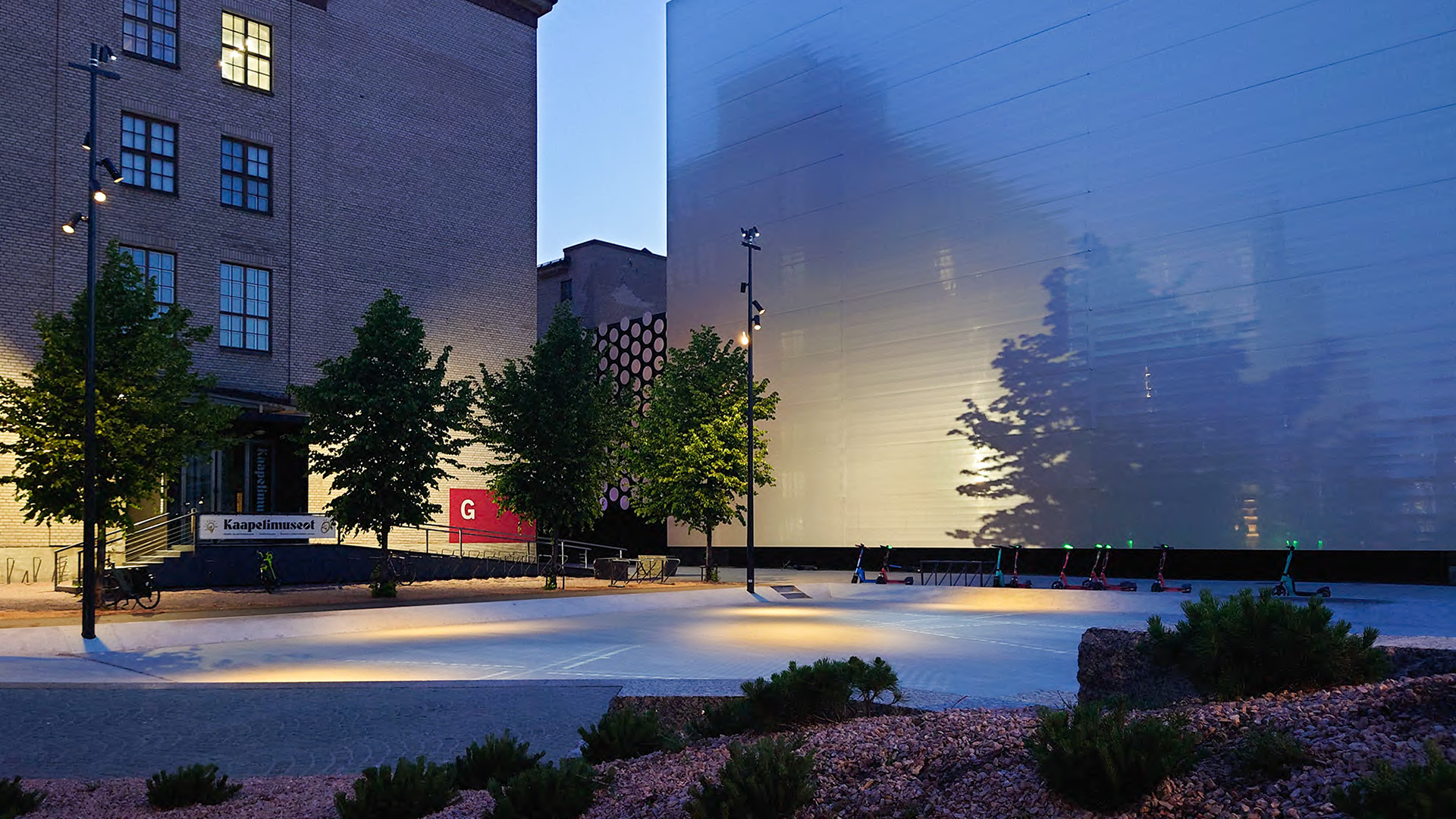 Article photo ©Hanny Rytky